About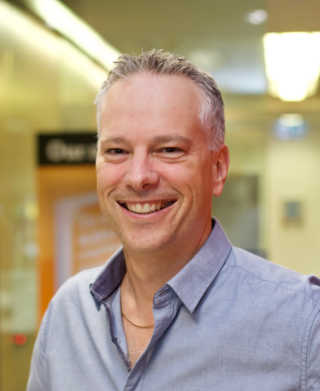 My name is Carl Scarlett. I've been a professional software developer since 1995.
About me
I grew up learning about software and gaming with the Atari 2600, Commodore 64, Commodore Amiga, and the golden arcade era of the 1980's and 90's. I knew making games is what I wanted to do and I spent my youth years analysing and imagining algorithms and interfaces needed for various game mechanics. I developed an intuition for which challenges would persist and be obstacles to overcome once I began developing games of my own.
Using numerous lone-wolf game-making heroes as a guide, I practiced for countless hours honing my skills in programming, music, graphics, and design. In those days mastery multiple disciplines was key to becoming a successful game developer.
Game development was not an available education option back then. When I left high school I sought education in everything computing offered and chose a university path to keep the broadest computing career options open. This culminated into a Bachelor's degree with a double major in Computer Science and Information Technology from the University of Western Australia.
Times were tough. My family was poor and I live in the most isolated city in the world. Job opportunities in the field were hard to find and the work relatively menial. As my family fell into bankruptcy, divorce and dysfunction, I worked my way up from below minimum wage in the local market. I survived through times where I couldn't afford to eat every day of the week. I am fortunate to have kept a roof overhead and a computer on hand for study and practice.
My career became key to my survival and consumed all my focus and energy. I stayed as employable as possible by learning whatever skills were needed to hold a steady paycheck. Where there was a skill gap I would fill it, finding work mostly designing and developing front end UI that users understood implicitly.
This kept me employed for many years as I honed my craft. Though I adore front end work I yearned for more on-the-job experience in back end and distributed programming. However I continued following the skills gap (and the money), and great front end developers were always in short supply. I kept an eye on the internet and the cloud as it formed and coalesced, and nurtured my skills in those areas as best I could. When a break finally came I spent an intense period of quality time building distributed systems and services in AWS.
Living the Dream
During this period I managed to find and marry the most amazing woman. Our partnership bore two beautiful daughters and an amazing family home. I had achieved stability in both career and personal life.
After about 20 years of career-time it came as quite a shock to realise I had forgotten what drove me into computing in the first place; making games. I had overcome the tough times but the journey had taken me tangential to my goals.
From that day I began investing all spare time into games development. Career-wise I continue to hold full-time employment as an accomplished software engineer and enjoy making the world a better place through software. Priority-wise my partner and I put our children and family first. Together we strive to educate and raise our children to become intelligent, independent, and resilient. Following that, for me, it's all about my gaming side projects (#zodproj, Twitter).
Some days I get half an hour, sometimes an hour an entire fortnight. Progressing my dream is painstakingly slow but I move with unwavering intent. Though the volume of quick-progress stories from full-time, educated developers on social media is difficult to bear, I steel myself against thoughts of impostor syndrome. I have the occasional bad day, but I know from experience it will happen when I keep putting in the work.
I still live in the most isolated city in the world but I have deep experience in multiple disciplines and undeniable drive.
Summary
I am a designer of software, distributed, UI and UX systems.
I am an architect, designer, and engineer.
I am an accomplished applications developer.
I am an indie dev and game dev.
I am disciplined and determined.
I am a specialist all-rounder.
Me on the Web
Here are links to some of my other content on the Web.
About this Site
This website is built using Hexo, a static website generator built with [Node.js][node]. I use the Icarus theme, which I've modified to suit my needs.
Text content is created using Markdown.
I use VS Code for text editing and task running (such as site generation), and a personally licensed version of Affinity Designer for image editing.